Hon. Annette Nijs delivered a speech via video at GHICC 2021 & CCPHI
Time:2021-08-10
By Tiffany Xie l GHICC News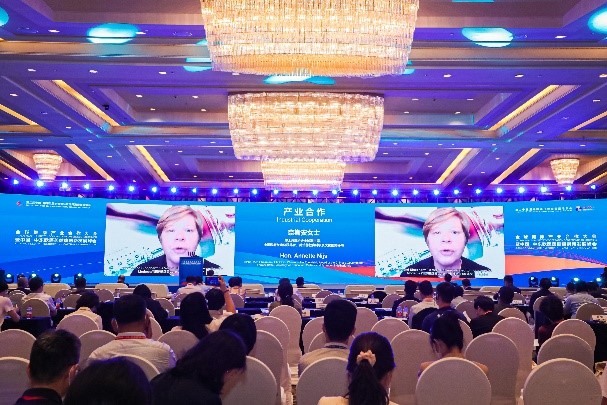 Hon. Annette Nijs, Global Vice Chairman of APCEO, Winner of the Friendship Award of the Chinese Government,
Former State Secretary for Education, Culture and Science of Netherlands
Zhejiang(GHICC)-On June 9, 2021, the 2nd Global Health Industry Cooperation Conference (2021 GHICC) & Conference on China-CEEC Partnership in Healthcare Innovation, hosted by the National Medical Products Administration and the People's Government of Zhejiang Province,China, was held in Ningbo, Zhejiang Province with the theme of "Health Drives, Connecting the World".
The GHICC is jointly organized by Asia-Pacific CEO Association,Worldwide (APCEO), Zhejiang Provincial Department of Commerce, Zhejiang Provincial Health Commission, Zhejiang Provincial Drug Administration and China Chamber of Commerce for Importers and Exporters of Pharmaceutical and Health Products(CCCMHPIE).